Abstracts Information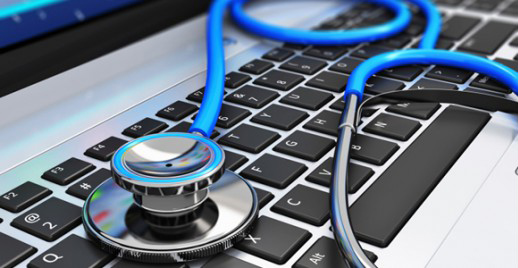 Consult our Guidelines and Submit your abstract! Only abstracts submitted electronically will be considered.
For each new congress edition, EFORT aims to showcase the best available research to the widest audience of trauma and Orthopaedic Surgeons in Europe. Resubmissions will be rejected.
Acceptance of the submitted work is at discretion of the EFORT Science Committee.
Good Luck with your submission!
ABSTRACT SUBMISSION IS NOW CLOSED!
More information:
After consulting our Guidelines for Abstract Submission, log on the Lisbon 2019 scientific platform and follow the onscreen instructions precisely as they lead you through the system to guarantee a correct and complete submission. Please be aware that a valid email address and current institution for each co-author are mandatory. All the EFORT communications for authors will be ensured to the contacts given during the submission process.
Abstracts must correspond to previously unpublished work. EFORT reserves the right to reject your abstract if previously presented. Submission is defined by an initial branching to differentiate Clinical Research Vs. Basic Science abstracts. Please choose carefully your main category. Type of presentation i.e. Free Paper (Podium), Clinical Report (Podium) or Poster also needs to be defined by the submitter. EFORT reserves the right to change the main category and/or the type of presentation of your abstract(s).
There is no restriction on the number of abstracts submitted by a unique author or research group, but only a maximum of six abstracts (three oral presentations and three posters) can be accepted per each registered participant. Double submissions will not be accepted.
Authors can modify the author information, category and core data of their abstract(s) directly on the online platform until the submission deadline. Technical support and further abstract requests will be handled by the EFORT Abstract Team by direct query to: scicom@efort.org.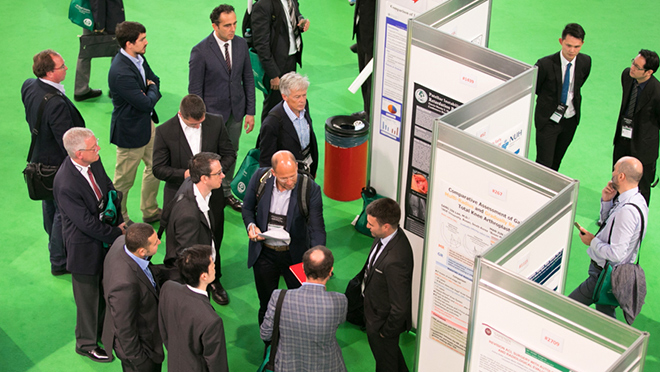 TRAUMA
Spine Trauma
Shoulder & Upper Arm Trauma
Elbow & Forearm Trauma
Hand & Wrist Trauma
Pelvic Trauma
Hip & Femur Trauma
Knee & Lower Leg Trauma
Foot & Ankle Trauma
Polytrauma
Paediatric Trauma
Varia Trauma
ORTHOPAEDICS
Spine
Shoulder & Upper Arm
Elbow & Forearm
Wrist & Hand
Pelvis, Hip & Femur
Knee & Lower Leg
Foot & Ankle
Paediatrics Orthopaedics
Musculoskeletal Tumors
Musculoskeletal Infections
GENERAL TOPICS
Basic Sciences
Biomechanics
Implants, Biomaterials & Registry Study
Systemic Disorders
Methodology
Health Economy
Education
Quality Management
Miscellaneous
Oral Presentations as Free Paper
Abstracts accepted as Free Papers will be presented orally within scientific sessions embedded in the core Congress programme. Very high scientific quality is expected from these presentations which should correspond to complete studies with outstanding results and innovative conclusions. To ensure that sessions run smoothly, please refer to the Free Paper Presentation Guidelines available online.
The best-rated Free Papers under both Orthopaedics and Trauma main categories will be selected to compete in the Free Paper Award competition and will receive specific guidelines.
Oral Presentations as Clinical Report
Clinical Reports will be presented orally during the Congress, in a few dedicated Clinical Reports sessions. They should refer to ONE SINGLE clinical case presenting scientific value for the use of a specific treatment or technique.
To ensure that sessions run smoothly, please refer to the Clinical Report Presentation Guidelines.
Poster Presentations
All abstracts accepted as Posters will be presented at the Congress as print wall paper posters. Authors are welcome to add images, tables and detailed data to better document their work. A large display area will be dedicated to poster presentations and Poster Walks will be organised during the Congress to have posters evaluated by experts in the corresponding fields. To ensure that posters are under the correct format for display, please refer to the Poster Presentation Guidelines available online.
Best-rated Posters will compete for the Jacques Duparc Award and will receive specific guidelines.
All authors and co-authors will be notified by email about the acceptance status of the submitted abstract(s) on 01 February 2019.
The presenting author of a selected abstract must undertake to attend the Congress and present the abstract in the session and at the time designated by the Scientific Committee.
EFORT requires each presenting author to complete his/her full registration to the congress to validate his/her abstracts in the programme.
The deadline for the presenting author's registration will be communicated on a later stage of the organisation process.