Nested Applications
VIE23 Exhibitors Info
All exhibitors of the 24th EFORT Annual Congress Vienna 2023 are encouraged to submit company address, key contact information and a summary of their product portfolio relevant to the orthopaedics and trauma audience to EFORT's exhibitors database.
This information will be submitted by the exhibitor itself and is be available to delegates and interested third parties planning to attend the 24th EFORT Annual Congress Vienna 2023.
Please note that the data for your account on the EFORT Exhibitors & Sponsors List 2023 needs to be completed by no later than 31 March 2023 so that your correct corporate details may be published in the EFORT Congress 2023 Mobile App Content.
The EFORT Annual Congress Exhibitors & Industry Database 2023 will be updated regularly, please check this web page regularly for updates!
Do not hesitate to submit any additional questions or queries relating to your companies commercial plans for exhibition space, industry satellites or commercial sponsorship of the 24th EFORT Annual Congress Vienna 2023 by using the congress exhibitors and sponsorship contact us online form.
Historically, EFORT secures companies in the following fields as valued exhibitors and /or sponsors:
3D printing
Arthroscopy devices
Biomaterials
Burn therapy supplies
Casting supplies and equipment
Computerised systems for diagnosis & patient care
Consumer goods
Diagnostic radiological instruments & equipment
Drugs (anti-inflammatory, pain relief, antibiotics)
Electric and magnetic stimulating devices
Electronic and medical records
Ergonomic tools and devices
External fixation and traction devices
General hospital instruments
Health insurance
Hospital and private clinic
Internal fixation devices for the skeletal system
Joint implants
Nursing and wound care products
Operating room, surgical equipment and supplies
Orthotic and protective devices
Prosthetic and corrective devices
Radiological monitoring equipment
Rehabilitation and exercise products
Robotics and computer-assisted surgery
Spinal instrumentation
Splint and cast products and materials
Sports equipment and sportswear
Testing and evaluation equipment
Work evaluation/hardening equipment
Please note that these listings are for information only and may change depending on demand. Thank you for your understanding!
For all bookings and enquiries relating to exhibition, satellites and sponsorship – please contact us by using the official exhibitors and sponsorship contact us online form.
VIE23 Ethical MedTech Compliance
Ethical MedTech Compliance
EFORT is pleased to confirm that our 24th EFORT Congress taking place in Vienna, Austria, from the 24 to the 26 May 2023, has been awarded "COMPLIANT" status on the Medtech Congress Vetting System: https://www.ethicalmedtech.eu/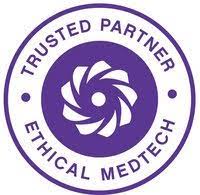 Exhibitors Database 2023 blurb
Exhibitors Database 2023
EFORT invites you to browse through the Exhibitors Database 2023 which represents those exhibitors that have already committed to and confirmed their presence at the 24th EFORT Annual Congress to be held in Vienna, Austria, from 24 to 26 May 2023.
The search tool will give you the possibility to look for a particular exhibitor, find their booth number in the exhibition area and contact your industry partner.