General Information
BADGES
All delegates and guests will receive a name badge at the registration desk.
The badge will be the official meeting document and should be worn at all times in order to gain entry into the meeting rooms and exhibition halls.
With a delegate´s badge, participation will be granted into the scientific programme.
Admission to the congress will not be allowed without badge identification.
Voucher for courses and workshops that have been booked will be handed out along with the registration materials.
REGISTRATION DESK OPENING HOURS
Tuesday 04 June > 14h00 – 18h00
Wednesday 05 June > 07h00 – 18h00
Thursday 06 June > 07h00 – 18h00
Friday 07 June > 07h00 – 18h00
More information about the EFORT Congress Lisbon 2019 Venue
CONGRESS LANGUAGE
The official language of the 20th EFORT Annual Congress Lisbon 2019 is English. All abstract submissions and presentations must be in English.
CERTIFICATE OF EUROPEAN CME CREDITS
An application will be made in due time to the EACCME for CME accreditation of this event.
REDUCED MOBILITY PEOPLE ACCESS
The congress centre is accessible to people with reduce mobility.
FOOD AND REFRESHMENTS
Lunch and refreshments are not included in the registration fee. You can buy lunch and refreshments in several catering areas within the congress centre.
LIABILITY AND INSURANCE
The conference secretariat and organizers cannot accept liability for personal accidents or loss of or damage to private property of participants, either during or indirectly arising from the 20th EFORT Congress Lisbon 2019. Participants are advised to take out their own personal health and travel insurance for their trip.
NO-SMOKING POLICY
Smoking is strictly prohibited during all meetings and sessions and in exhibition halls at all times.
TIME ZONE
Lisbon follows Western European Time (WET) which is one hour ahead of Greenwich Mean Time (GMT+01:00) and five hours ahead of Eastern Standard Time (EST). At the time of the conference, summer daylight saving will be in operation which is one hour ahead of GMT which correspond to the time as in London (UK).

Important Information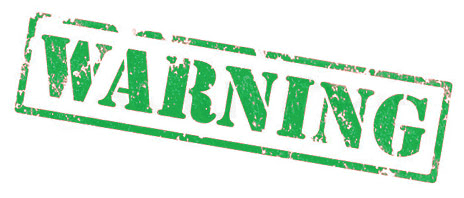 Message regarding usage of fraudulent websites featuring the EFORT Annual Congress Lisbon 2019:
ATTENTION: Please be aware that there are fraudulent websites attempting to exploit the EFORT name. Ensure to ONLY use this official website:
https://www.efort.org/lisbon2019 which is the official website of the 20th EFORT Annual Congress Lisbon 2019.
EFORT Congress in Twitter