Nested Applications
Honorary Lectures (HL)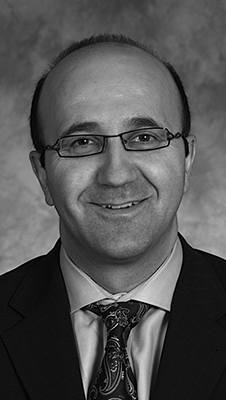 Thursday 06 June 2019 | 12:15 – 12:45 | Auditorium: Lisbon
Periprosthetic Joint Infection: Orthopaedics on the Verge of An Evolution | EFORT e-Science Webcast
By Dr. Javad Parvizi MD, FRCS | Rothman Institute at Thomas Jefferson University Hospital, Philadelphia, United States
Doctor Parvizi will be presenting this year's Erwin Morscher Honorary Lecture at the 20th EFORT Annual Congress Lisbon 2019 which will explore his achievements in the study of PJI and all the medical aspects related to it, by focusing on prevention and diagnosis of joint infection, joint preservation in adults and prevention of thromboembolism following orthopaedic procedures.
To present the well-known Erwin Morscher Honorary Lecture this year, EFORT is pleased to welcome Javad Parvizi, MD, FRCS, a native of Iran, who is currently practicing at Rothman Orthopaedic Institute in Philadelphia, United States. Parvizi will share with the orthopaedics and trauma community his broad knowledge on handling musculoskeletal infections via a presentation on the evolution of periprosthetic joint infection (PJI) diagnosis and treatment used in recent years.
The use of orthopaedic implants has become a common practice and millions of patients have their musculoskeletal mobility restored with the help of arthroplasties, which are known to be successful surgical procedures. The good achievement of joint replacement surgery can nevertheless be overshadowed by infection, which has an occurrence rate of approximately 4% in total joint arthroplasty and a higher rate after fracture fixation. Indeed, PJI is one of the most frequent complications orthopaedic surgeons face after arthroplasty in the lower limb joints. In these cases, infection commonly leads to considerable suffering for the patient and can be difficult and expensive to treat.
Today, the definition of PJI remains controversial despite the need for widely adopted criteria to allow rapid clinical diagnosis and appropriate treatment. Symptoms can also greatly vary. For instance, early PJI presents as acute joint pain and loss of function, whereas chronic PJI is accompanied by continuous joint pain and loosening of the prosthesis. If we consider the first step in pathogenesis of PJI, which is the adherence of the microorganism to the implant, several methods to test bacterial infection in cultures exist, too. As a "gold standard" PJI diagnostic test is still non-existent, in the past few years many new tests to help practitioners detect PJI have been developed, including cultures from synovial fluid both in blood and tissue biopsies. Consequently, a combination of many available tests is usually recommended in patients with suspected PJI. Moreover, even with an accurately diagnosed PJI, the treatment choice remains open to discussion. Therefore, further development of the medical knowledge on prevention of PJI, the use of up-to-date diagnostic methods and treatment algorithms is still a priority.
Parvizi is a board-certified orthopaedic surgeon specialized in the management of young patients with hip disorders, such as femoroacetabular impingement and dysplasia. He has performed more than 1,000 femoroacetabular osteoplasty procedures, 300 pelvic and femoral osteotomies and more than 5,000 hip replacements in young adults. He leads the clinical research team at the Rothman Orthopaedic Institute.
After completing his medical school education in the United Kingdom, Parvizi spent 4 years in surgical training and 2 more years in the United States to conduct research on regeneration of cartilage and bone at the Mayo Clinic. After obtaining a master's degree in molecular biology from the Mayo Clinic and completing a residency in orthopaedic surgery, he traveled to the Inselspital in Berne, Switzerland for a fellowship in the management of hip disorders in young adults with Professor Ganz.
He has published more than 700 scientific articles and has written 18 textbooks in related subjects. He has received numerous awards and honorary memberships from renowned societies around the world and his research has been funded by many American entities, such as the NIH, U.S. Department of Defense, Orthopaedic Research and Education Foundation, Musculoskeletal Transplant Foundation, and the Arthritis Foundation, among others. Today, Parvizi travels extensively across the globe to give lectures related to his area of expertise and he holds positions on the boards of numerous organizations and societies.
Take the opportunity to learn about PJI latest developments during the Erwin Morscher plenary session scheduled for our upcoming congress in Lisbon.
Friday 07 June 2019 | 12:15 – 12:45 | Auditorium: Lisbon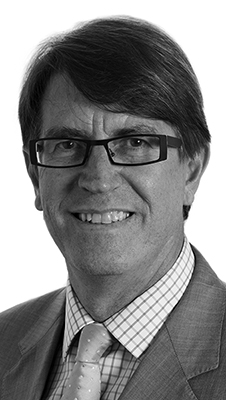 Innovation versus Evaluation: The role of Joint Replacement Registries | EFORT e-Science Webcast
By Professor Richard De Steiger | Epworth Victor Smorgon Chair of Surgery , University of Melbourne, Australia
Professor De Steiger will be presenting this year's Michael Freeman Honorary Lecture at the 20th EFORT Annual Congress Lisbon 2019 which will present his expert opinion on the substantial role of joint replacements in the current context of orthopaedic practice, to reflect his many years of experience among one of the most active National Registries.
For the Michael Freeman Honorary Lecture of our upcoming meeting in Lisbon, EFORT is honored to welcome Professor Richard De Steiger, one of the key practitioners actively involved in the Australian National Joint Replacement Registry (AOANJRR) which monitors all joint replacements in this country. Professor De Steiger is currently the Epworth Victor Smorgon Chair of Surgery at the University of Melbourne and the Deputy Director of the Australian Orthopaedic Association.
To any orthopaedic surgeon regularly performing joint arthroplasties, the reduction of his/her revision rate is crucial. Generally, the outcomes of joint replacement surgery have been constantly improving over the past decades. One of the main reasons of these advances is the tracking of outcomes in registries allowing specific assessment of procedures and implants. Indeed, Joint Replacement Registries publish data on survivorship of individual prostheses or combinations of prostheses. Although registry data indicate that most prostheses have similar outcomes, rate of revision still varies among prostheses of a same class. Moreover, while new implants are constantly being released to the market, many technologies might be inferior to the available ones and analysis of their performance is essential. The Australian Orthopaedic Association National Joint Replacement Registry (AOANJRR) has a big experience in providing accurate information on the use and the effectiveness of different prostheses in relation to specific diagnoses as well as analysing the survival rates of a large variety of prostheses currently on the market, and this, in order to improve the patient outcomes.
De Steiger's current research interests include improving outcomes of joint replacement surgery, collaborative research in the fields of clinical epidemiology, public health and bioengineering, patient participation in healthcare outcomes, and causes and management of knee osteoarthritis. He has received research grants from various sources including National Health and Medical Research Council (NHMRC), Australian Research Council (ARC) and Benevolent Foundations.
Professor Richard De Steiger is an Orthopaedic Surgeon with a special interest in hip and knee replacement and the management of adult hip disorders who also does research in biomechanical engineering and epidemiology of osteoarthritis and joint replacement. He completed his fellowship training in orthopaedic surgery in Melbourne and studied for several years in Oxford, United Kingdom, and Bern, Switzerland.
He has recently completed his PhD entitled 'A critical examination of the Australian Orthopaedic Association National Joint Replacement Registry: Improving outcomes of hip and knee replacement' at the School of Public Health, from the University of Adelaide.
De Steiger is member of many organizations including the Australian Orthopaedic Association, the International Hip Society, the Victorian Orthopaedic Trauma Outcome Registry (VOTOR) and the Commonwealth Government Department of Health and Aging Hip Prostheses Clinical Advisory Group. He is the immediate past President of the International Society of Arthroplasty Registries (ISAR) and the current President of the Girdlestone Orthopaedic Society.
He has been actively involved in both postgraduate and undergraduate teaching for over 25 years in many recognized educational centers. In the past 5 years Professor De Steiger has published over 50 peer reviewed articles, 2 book chapters, and given over 100 International and National Plenary and peer reviewed presentations.
Take the opportunity to attend one of the most complete analyses of the role of joint replacement registries within the current orthopaedic field in our upcoming Congress in Lisbon. Attendance to this Honorary Lecture is included in the full-congress registration.