Abstracts Information
All authors and co-authors have been notified by email about the acceptance status of their submitted abstract(s) on Friday 01 February 2019.
EFORT requires each presenting author to complete his/her own full registration to the congress to validate the corresponding abstracts in the programme.
Deadline for registration of abstract presenters has been extended until MONDAY 04 MARCH 2019 at 23:59 CET (Central European Time).
Each presenting author should register using the same e-mail address used for submission via the following link: https://www.efort.org/accounts-login
Only abstracts of registered presenting authors will be validated for the final programme | REGISTER NOW!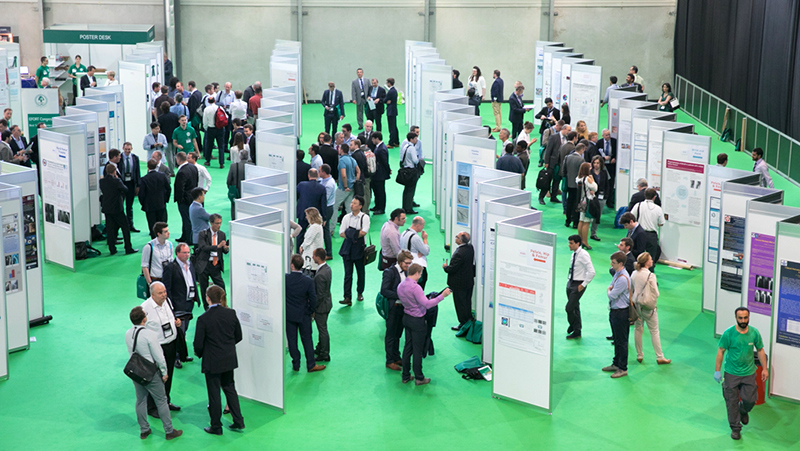 ABSTRACT SUBMISSION IS NOW CLOSED!
All abstracts are currently under review.
Any specific query regarding changes in abstracts needs to be addressed by email to: [email protected]
For each new congress edition, EFORT aims to showcase the best available research to the widest audience of trauma and Orthopaedic Surgeons in Europe.
TRAUMA
Spine Trauma
Shoulder & Upper Arm Trauma
Elbow & Forearm Trauma
Hand & Wrist Trauma
Pelvic Trauma
Hip & Femur Trauma
Knee & Lower Leg Trauma
Foot & Ankle Trauma
Polytrauma
Paediatric Trauma
Varia Trauma
ORTHOPAEDICS
Spine
Shoulder & Upper Arm
Elbow & Forearm
Wrist & Hand
Pelvis, Hip & Femur
Knee & Lower Leg
Foot & Ankle
Paediatrics Orthopaedics
Musculoskeletal Tumors
Musculoskeletal Infections
GENERAL TOPICS
Basic Sciences
Biomechanics
Implants, Biomaterials & Registry Study
Systemic Disorders
Methodology
Health Economy
Education
Quality Management
Miscellaneous
Oral Presentations as Free Paper
Abstracts accepted as Free Papers will be presented orally within scientific sessions embedded in the core Congress programme. Very high scientific quality is expected from these presentations which should correspond to complete studies with outstanding results and innovative conclusions. To ensure that sessions run smoothly, please refer to the Free Paper Presentation Guidelines available online.
The best-rated Free Papers under both Orthopaedics and Trauma main categories will be selected to compete in the Free Paper Award competition and will receive specific guidelines.
Oral Presentations as Clinical Report
Clinical Reports will be presented orally during the Congress, in a few dedicated Clinical Reports sessions. They should refer to ONE SINGLE clinical case presenting scientific value for the use of a specific treatment or technique.
To ensure that sessions run smoothly, please refer to the Clinical Report Presentation Guidelines.
Poster Presentations
All abstracts accepted as Posters will be presented at the Congress as print wall paper posters. Authors are welcome to add images, tables and detailed data to better document their work. A large display area will be dedicated to poster presentations and Poster Walks will be organised during the Congress to have posters evaluated by experts in the corresponding fields. To ensure that posters are under the correct format for display, please refer to the Poster Presentation Guidelines available online.
Best-rated Posters will compete for the Jacques Duparc Award and will receive specific guidelines.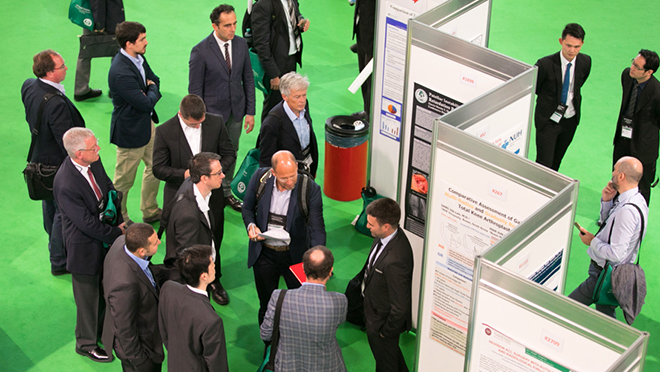 Abstract Submitters Registration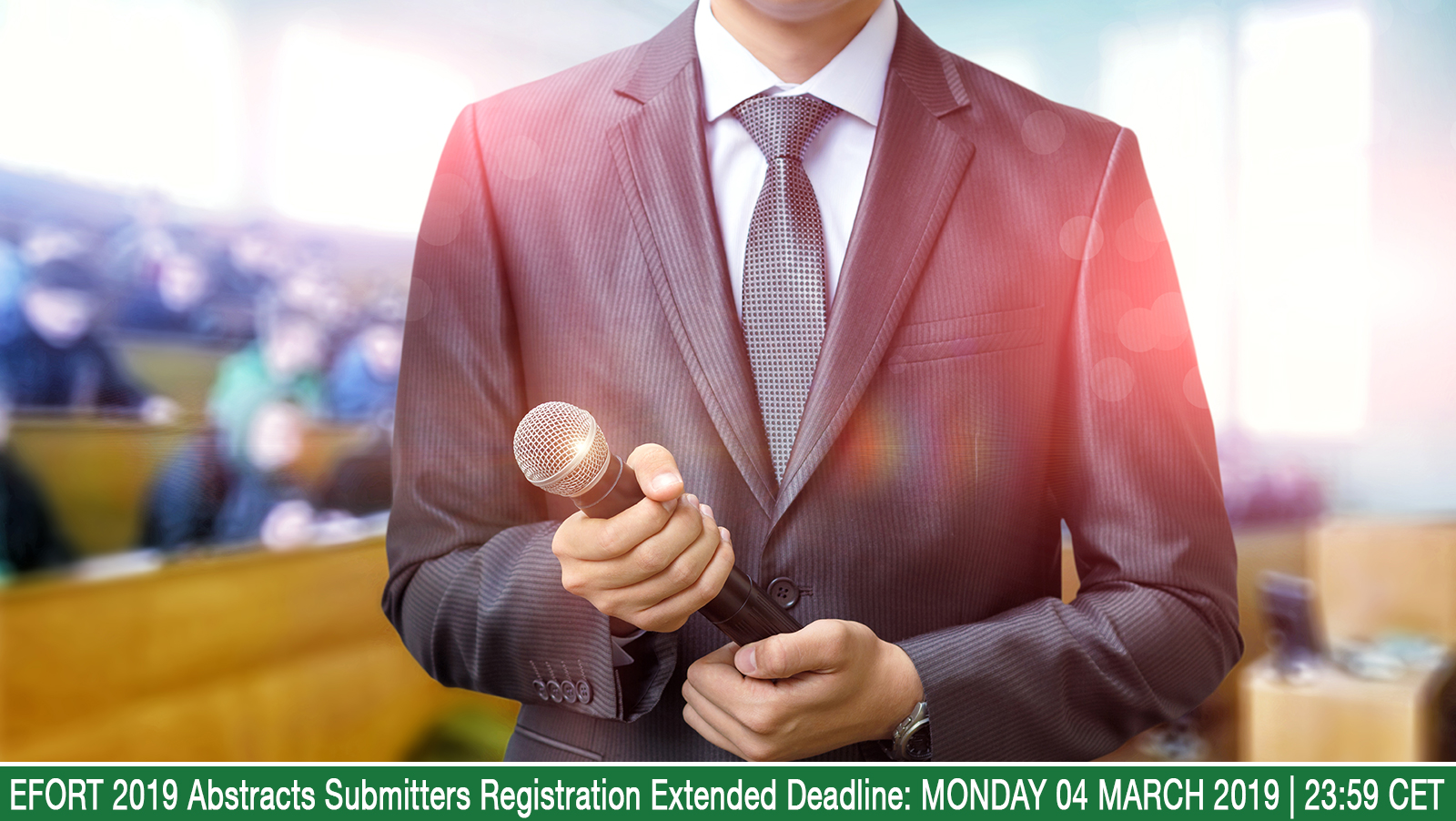 EXTENDED DEADLINE: 04 MARCH 2019 | 23:59 CET
Please note that each presenting author should
register using the same e-mail address used for the abstract submission
via the following link:
https://www.efort.org/accounts-login