Nested Applications
EFORT Lisbon 2019 Day-by-Day Scentific Programme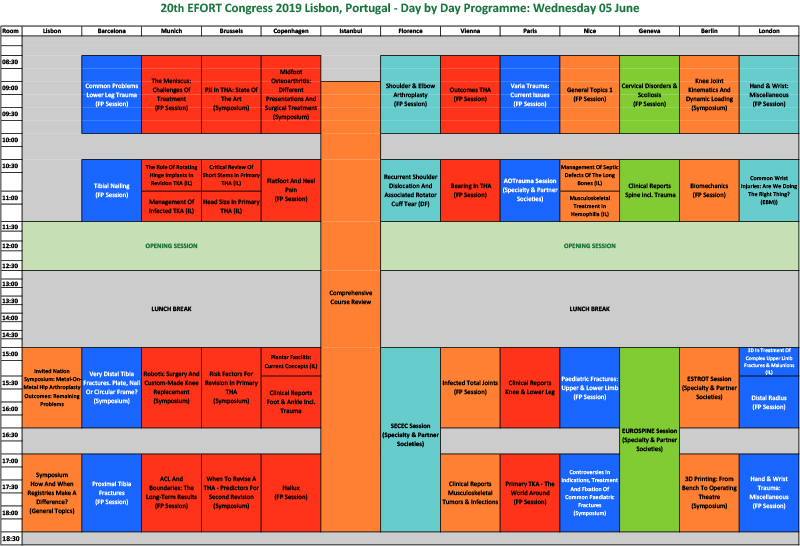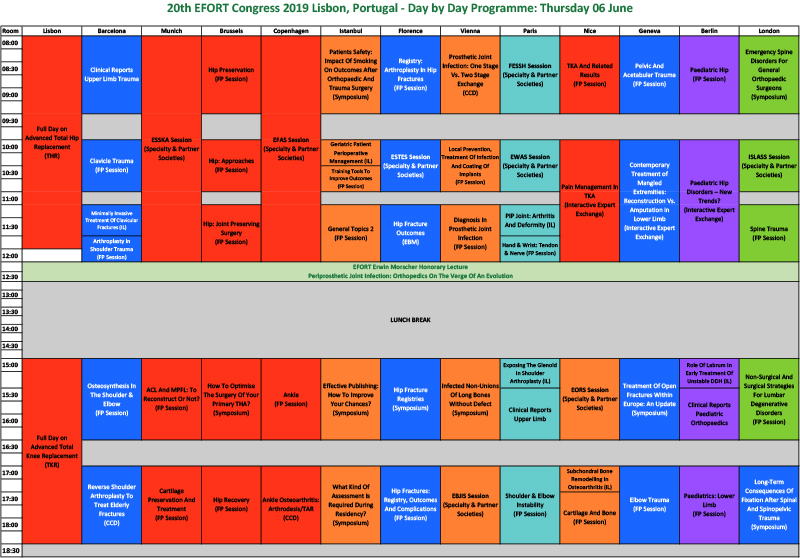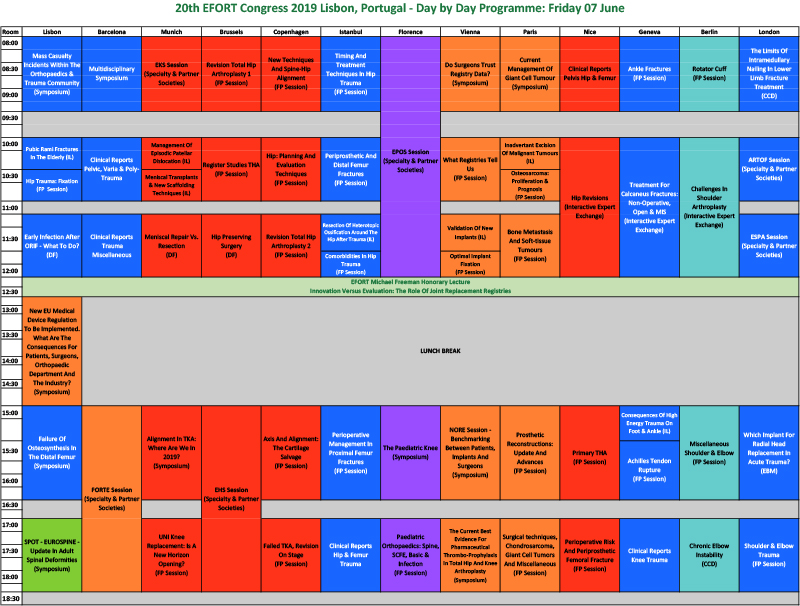 Day-by-Day Programme 2019
The Day-by-Day scientific programme is available for consultation of the sessions by room and schedule. You can easily identify topic tracks in order to plan your attendance to our upcoming EFORT Annual Congress Lisbon 2019.
If you are a speaker in the programme, this overview will allow you to quickly check the date and time of your known assignments.
for more detailed information please consult the online advanced version of the scientific programme.