Nested Applications
The Opening Ceremony Lisbon 2019 Tabbed
EFORT invites you on Wednesday 05 June 2019 to attend the Opening Session of the 20th EFORT Congress in Lisbon!
The Opening Ceremony will take place from 11:30 to 12:45 in the Lisbon Auditorium.
EFORT is happy to announce that Prof. Eiji Itoi, from the Tohoku University's Orthopaedic Surgery Department, will share his experience about what is called the "triple disaster", the tragedy of March 2011 earthquake in Japan.
Join us for the Opening Session in Lisbon!
Revival and Renewal
Eiji Itoi, MD, PhD
Department of Orthopaedic Surgery, Tohoku University School of Medicine
On 11 March 2011, we experienced the Great East Japan Earthquake, the greatest earthquake ever in the history of Japan.
Sendai city, where I live, was located only 130 km from the epicenter.
Following the earthquake came a huge tsunami and destroyed almost everything along the coastline. At the same time, we had a nuclear power plant accident in Fukushima.
Thus, it is called the Triple Disaster. Almost 20,000 people were killed or still missing.
Eight years have passed, but we are still on the slow and painful process of recovery. It was a natural disaster, but a part of it was a man-made disaster, which could have been avoided.
I would like to share what we experienced in this disaster and what we learnt from it, with hope that we will avoid a similar tragedy in the future. [...]
Opening Ceremony Add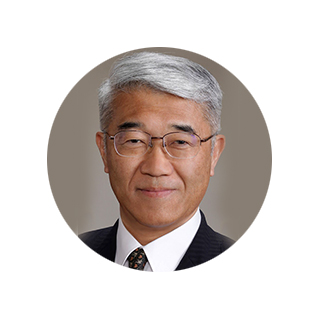 Guest Speaker opening Ceremony 2019
Eiji ITOI, MD, PhD
Department of Orthopaedic Surgery, Tohoku University School of Medicine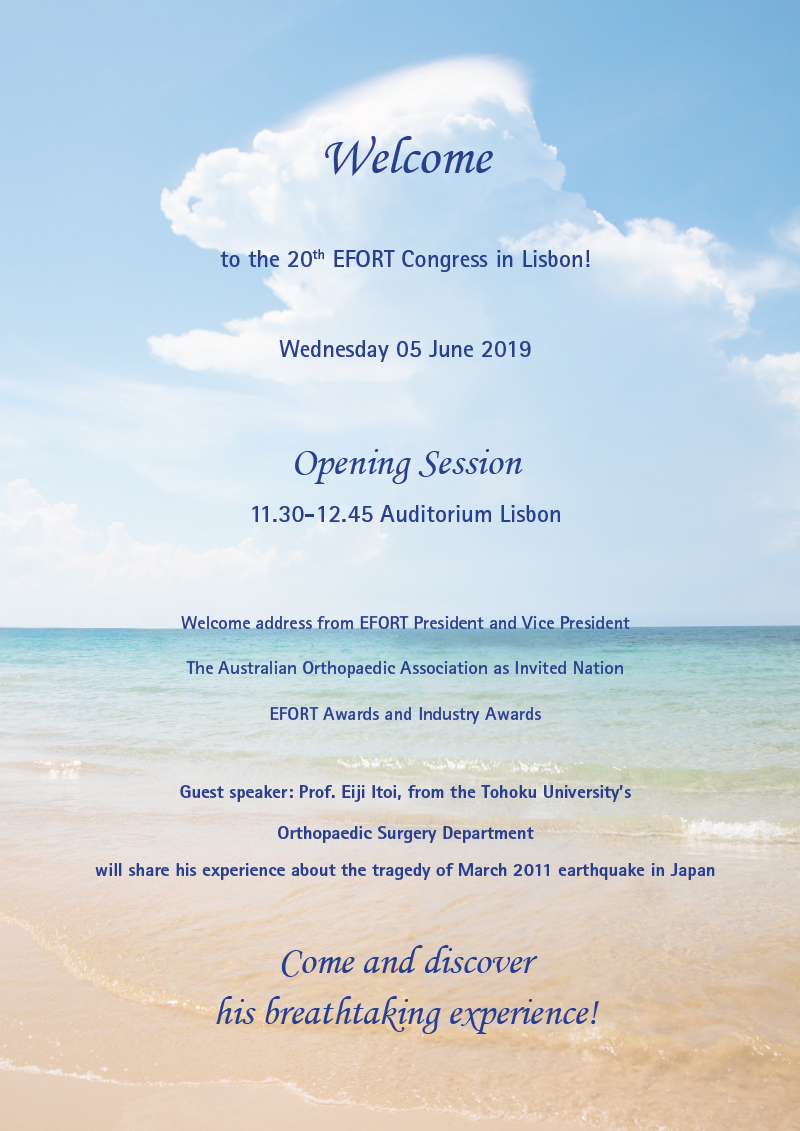 Opening Ceremony invitation
PDF document | 1 page | 1.2Mb