Nested Applications
Application process 2020 Tabs
The EFORT Annual Congress Vienna 2020 exhibition application process opened on 03 September 2019.
Should you not have already contacted us to ensure you receive updates and communications relating to the 21st EFORT Annual Congress Vienna 2020 please send us your contact details by using the general online inquiry form.
STEP 1:
Download or access the Congress Exhibitor and Sponsorship Brochure [PDF document | 28 pages | 12.8Mb | available as of 03 September 2019] where you can familiarise yourself with the full details of rates, processes, contacts & timelines.
STEP 2:
The CONTRACT OF SPONSORSHIP comprises:
STEP 3:
Having viewed the online Exhibition floorplan, please complete, sign and return the order form(s) to EFORT directly – for the attention of alan.cole@efort.org.
Please note that the receipt of the completed application form(s) by EFORT means that you have read, accepted and agreed with the accompanying EFORT General Terms and Conditions of Sponsorship 2020 and also the Congress Exhibitor and Sponsorship Brochure.
STEP 4:
EFORT will acknowledge receipt of your completed and signed form and confirm the details of the booking by email to the contact identified on the application form.
The email confirmation will be followed by the corresponding invoice and/or any other additional information necessary for you to advance your planning of your participation in the 21st EFORT Annual Congress Vienna 2020.
Direct access to the Technical manual and the secondary order forms which are password protected (to be provided by EFORT upon request by email to: alan.cole@efort.org). These documents will be available no later than 01 November 2019.
Please note that:
All Exhibition and Sponsorship rates payable to EFORT are quoted in Swiss Francs (CHF) exclusive of VAT.
All secondary service forms issued from our newly appointed PCO (Congrex Switzerland) or other approved providers will be issued in EURO (€).
Please submit any questions or queries relating to your companies commercial plans for exhibition space, industry satellites or commercial sponsorship of the 21st EFORT Annual Congress Vienna 2020 by using this official online contact us form.
Thank you for your interest and support of the 21st EFORT Annual Congress Vienna 2020. We look forward to receiving your completed application forms and to working with you.
The PCO (Professional Congress Organiser) is an independent partner that works behind the annual congress scenes to assist with logistics and technical expertise that they offer to a range of conference organisers – and in particular medical societies, so that organisations like EFORT may channel their expertise into unbiased educational science.
EFORT is pleased to announce that Congrex Switzerland have been appointed as the PCO of the annual EFORT congress for Vienna 2020 onward, building on the historic path occupied until now by MCI Berlin with whom EFORT have worked closely these past 8 years.
EFORT and Congrex Switzerland look forward to facing the new challenges of delivering the best design and formats of congresses and education for the future together as well as working with all our partners, members and collaborators to strengthen the impact and legacy arising from each EFORT annual congress.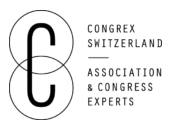 For more information about EFORT – please visit www.EFORT.org
For more information about Congrex Switzerland – please visit www.congrex.com
For more information on corporate participation and/or investment in the EFORT Annual Congress - please contact alan.cole@efort.org
Application Process Schematic 2020