EFORT 2020 Exhibition & Venue Floor Plans
Please note that this is a ZONE floorplan and only shows the generic areas (zones) where industry partners may have an exhibition booth.
This Zone floorplan is only for use during the Priority Application Period from 03 September 2019 to 04 October 2019 after which it will be replaced by a detailed exhibition floorplan that will be online as of mid October by when all priority applications will have been taken into account.
The process is simple:
Identify three separate zones where you would ideally like to have your exhibition booth – irrespective of the size of your booth.
Enter the three choices on the exhibition space order form – e.g. a 30 sqm island booth, 1stchoice: Zone A, 2nd choice: Zone J and 3rd choice: Zone C.
EFORT will then take your 3 preferred locations into account and allocate the most appropriate location based on your preferences and availability during the priority application dates.
The exact booth location and booth number will be communicated to you after the closing of the priority allocation deadline on 04 October 2019 and in the unlikely circumstance that you wish to move location you may do so without any penalty. All other applications for booth space received after 04 October and before end April 2020 will then be allocated the remaining booth locations that closest matches your requested remaining booth space.
We thank you for your collaboration and please do not hesitate to contact us at alan.cole@efort.org should you need any further information.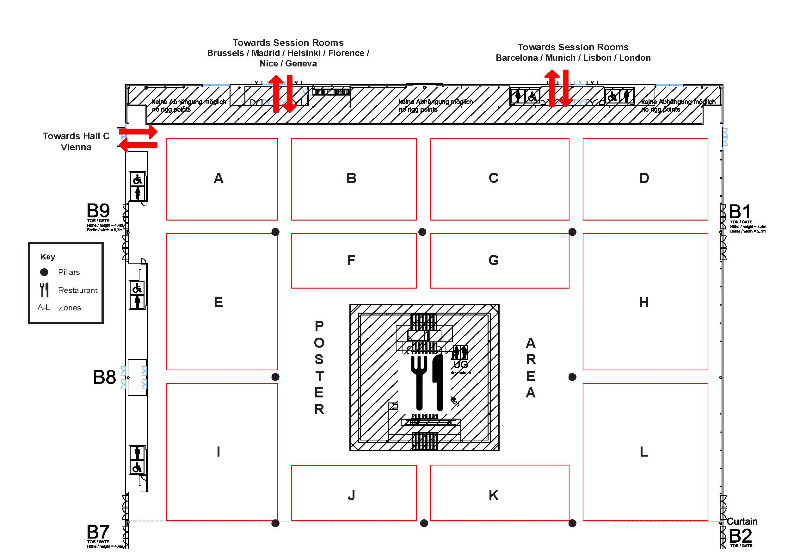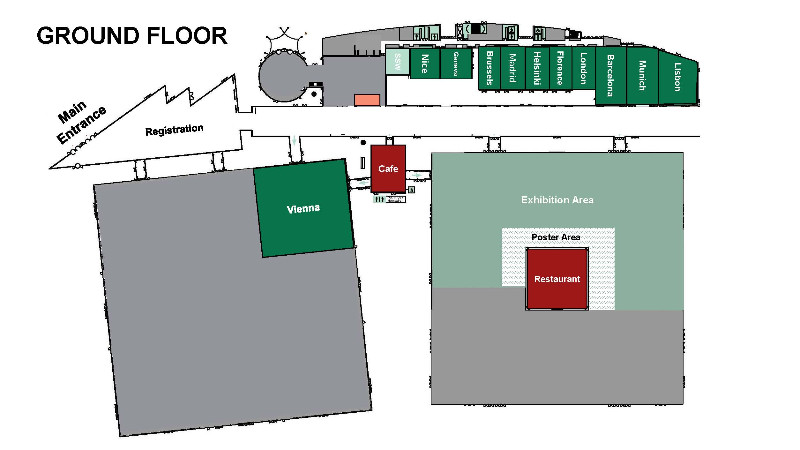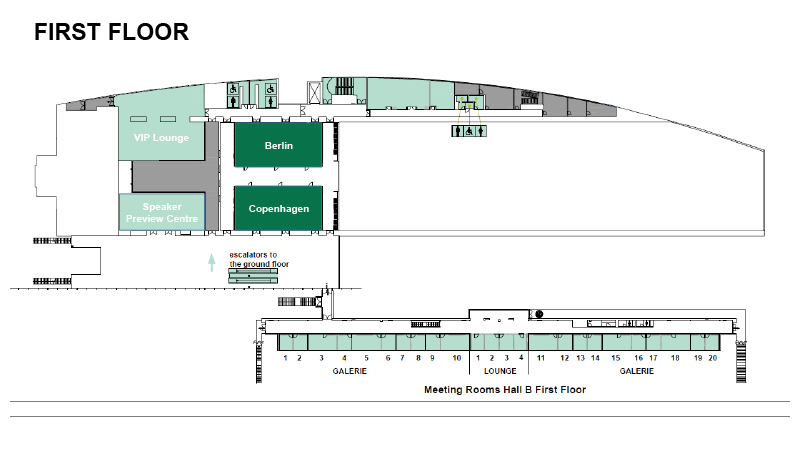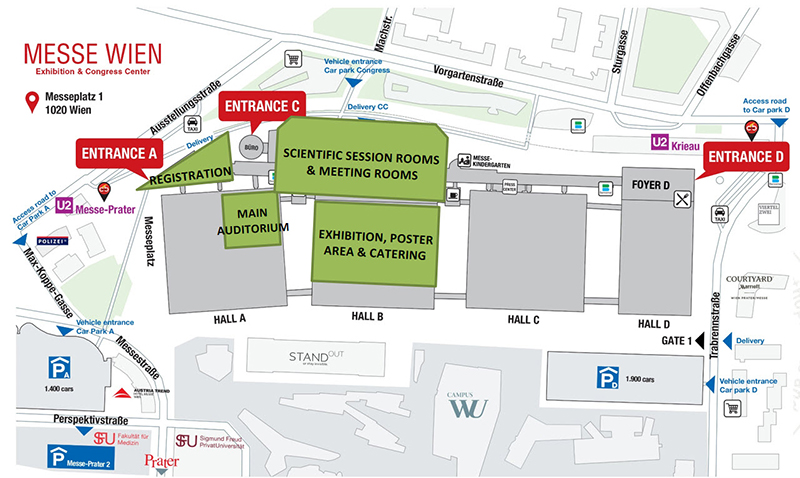 PDF Document | 1 page | 500kb | CLICK TO ENLARGE
More information: https://www.messecongress.at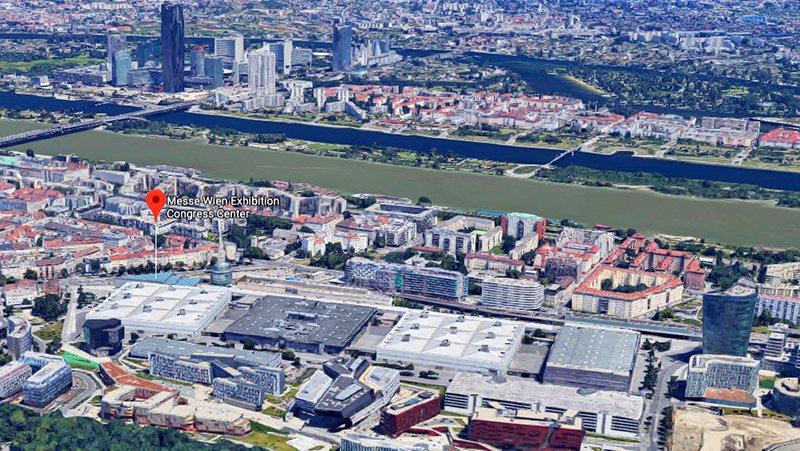 GEO localisation (Google Maps)