Nested Applications
Main theme 2022 text
MAIN THEME 2022: MODERN PATIENTS NEEDS - CHALLENGES AND SOLUTIONS IN O&T
Mastering new challenges in Orthopaedic and Trauma care for the European population will require a new set of skills including interdisciplinary work.
Globalization, migration and life style alter the patterns of disease and injury.
The benefits of improved diagnostics and treatments will need to be balanced by updated long term strategies in order to secure the achievements of breakthrough treatments, recovery and rehabilitation.
Public health policy will need to be updated in order to secure patient safety and optimal outcomes of state of the art orthopaedic and trauma care."
Highlights of the Congress will include the ageing population and the expectations of new survivors, the impact on O&T of globalisation and migration, new diagnostics, e.g. genetics, biomarkers and imaging techniques, new technology (implants and drugs), precision based medicine including genetics, megadata, machine learning, health registries and medical ethics under pressure, just to mention a few.
The scientific programme would be, however, incomplete without your participation and we sincerely hope that you will consider not only your attendance but also your submission of abstracts, the presentation of which forms a major and important part of the meeting and dissemination of knowledge.
We look forward to meeting you in Lisbon for the 23rd EFORT Annual Congress in 2022!
President 2022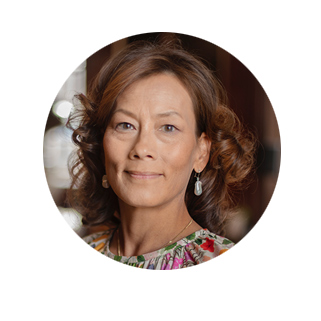 Prof. Dr.
Li FELLÄNDER-TSAI
EFORT President 2021-2022