Nested Applications
VIE CRC Tabs
General Topics / Education
Programme, room, date and time available soon
The EFORT Comprehensive Review Course (CRC) provides in a single day a quick analysis of the basic and fundamental knowledge of Orthopaedic surgery and Traumatology. The essential information for each topic is presented in a concise and brief way with a high degree of evidence. Experts in each field conduct the course which consists of approximately 20 presentations between 15 – 30 minutes long covering the following major topics:
Basic Science.
Paediatrics.
Reconstruction.
Sport Injuries.
Musculoskeletal Infections.
Musculoskeletal Tumors.
Spine (incl. Trauma).
Trauma Lower Limb.
Trauma Upper Limb.
Harmonisation & Diversity Within Evidence-Based Medicine.
Handouts with a summarizing article for each presentation are gathered in the CRC syllabus which is distributed on site (print version) to the registered participants of the course.
Programme, room, date & time: available soon.

Primary target attendees: Young orthopaedic surgeons and residents in training.

Maximum capacity: 200 participants on a first-come, first-serve basis.

Registration and Fees: The CRC course is a paying course and a pre-registration is mandatory. The compact structure of the CRC allows participants to attend also other specialized sessions during the following two days of the congress. A special registration package ensures participants to benefit from this combined educational planning. The CRC can also be booked alone.

The course fee covers all documentation and a lunch offered on-site. To book your attendance, please login on our online registration platform as beginning 2023.
24th EFORT Congress | Vienna, Austria | 24-26 May 2023
Programme for the Comprehensive Review Course (CRC) Full day
Programme, room, date and time available soon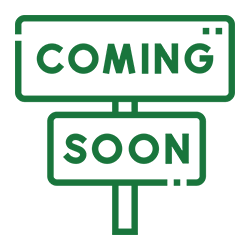 PDF document | ? page | ???kb