Nested Applications
LIS22 Past EFORT Congress Exhibitions
PAST EFORT CONGRESS EXHIBITIONS
EFORT understands that in order to assess the relevance of your company exhibiting during 23rd EFORT Congress Lisbon 2022 – it is often useful to see which companies have exhibited at previous EFORT congresses. For your convenience, therefore, please find the complete exhibitor listings for the following annual congresses via the links below:
For any enquiries relating to exhibition, satellites and sponsorship – please contact by using the official exhibitors and sponsorship contact us online form.
Note* : The global Covid-19 pandemic forced EFORT to take the difficult decision to postpone the 21st and 22nd EFORT Annual Congresses that was formerly planned to be held in Vienna, Austria in June 2020 and June-July 2021 respectively.
Exhibitors Database 2022
EXHIBITORS AND PARTNERS LISTING 2022
EFORT invites you to browse through the Exhibitors Database of the 23rd EFORT Annual Congress Lisbon 2022 which represents those exhibitors that have already committed to and confirmed their presence at the 2022 EFORT Congress to be held in Lisbon, Portugal from 22 to 24 June 2022.
EFORT Industry Database
---
ARTUR SALGADO, S.A
Rua de Monsanto, 512 - 3º
4250-288 Porto
Portugal
Phone: +351 228 303 777
About Us
Artur Salgado SA is a Portuguese company founded by Artur Aníbal Esteves Salgado in 1952 as a distributor of all kinds of medical and surgical materials in the North of Portugal.
After more than half a century of existence, ARTUR SALGADO, S.A. is now one of the biggest Portuguese distributors of medical devices for orthopedics and trauma as well as the manufacturer of AdvanCore - a synthetic Tri-Calcium Phosphate ceramic designed to be used as a medical device to augment mechanically unaffected, pathologic or traumatic bone defects and aid in the bone regeneration process in orthopedic, trauma and oral / maxillofacial surgeries.
Area of Business: Orthopaedic Industry
Category: Implants and Biomaterials Manufacturing
Number of Employees worldwide: 11-50 employees
Founded in: 1952
Products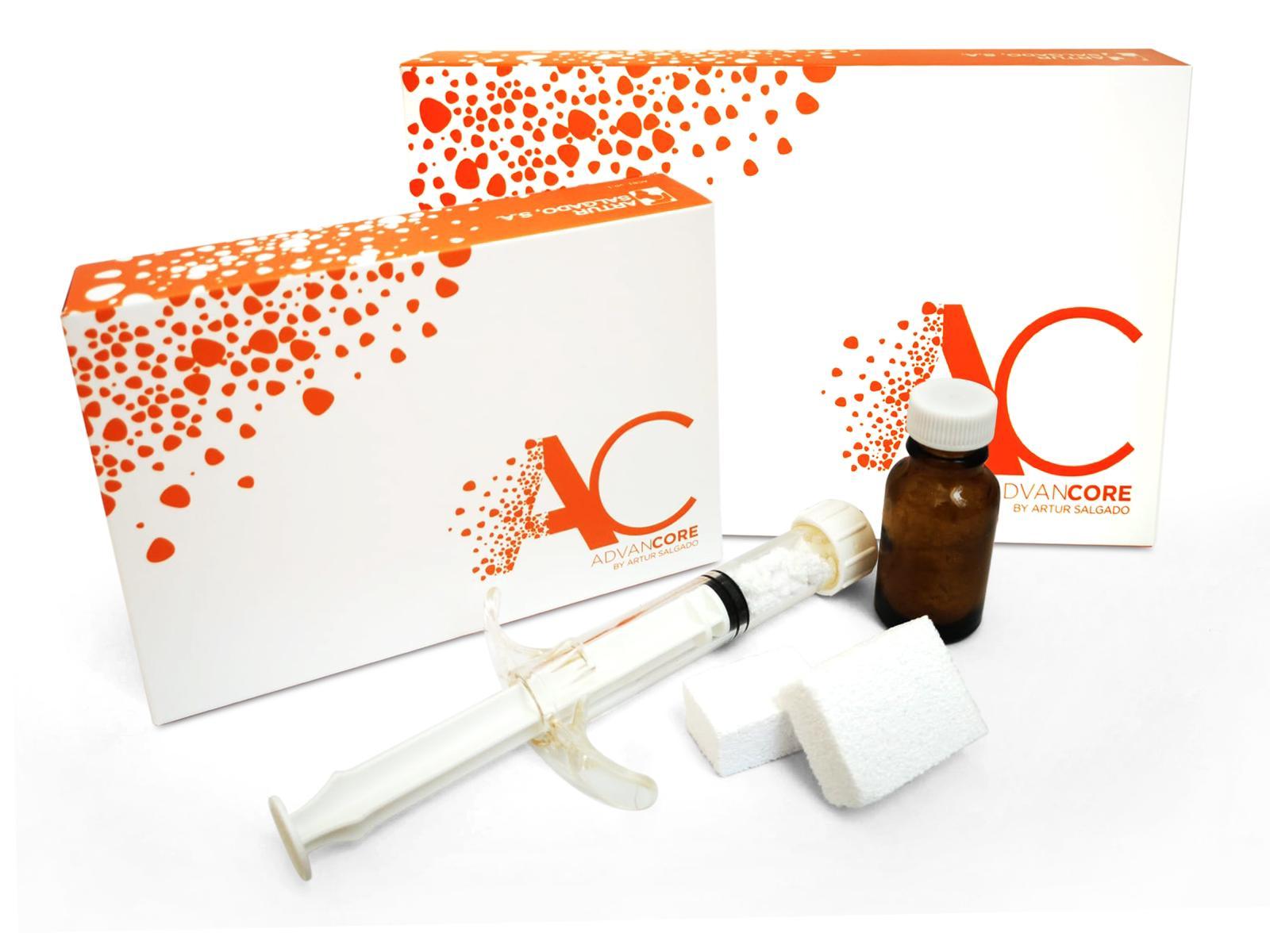 Advancore
AdvanCore is a synthetic Tri-Calcium Phosphate ceramic for bone regeneration. AdvanCore may be pressed into the defect area by hand or shaped more accurately to fit the area, and may also be premixed with bone marrow aspirate and other bone grafts known clinically. AdvanCore acts as a temporary scaffold and is rapidly osteointegrated, due to its chemical composition similar to the human bone mineral phase and due to its interconnected porosity, which allows a total vascularization of the implant.
Category:
Bone Substitutes