Nested Applications
LIS22 Past EFORT Congress Exhibitions
PAST EFORT CONGRESS EXHIBITIONS
EFORT understands that in order to assess the relevance of your company exhibiting during 23rd EFORT Congress Lisbon 2022 – it is often useful to see which companies have exhibited at previous EFORT congresses. For your convenience, therefore, please find the complete exhibitor listings for the following annual congresses via the links below:
For any enquiries relating to exhibition, satellites and sponsorship – please contact by using the official exhibitors and sponsorship contact us online form.
Note* : The global Covid-19 pandemic forced EFORT to take the difficult decision to postpone the 21st and 22nd EFORT Annual Congresses that was formerly planned to be held in Vienna, Austria in June 2020 and June-July 2021 respectively.
Exhibitors Database 2022
EXHIBITORS AND PARTNERS LISTING 2022
EFORT invites you to browse through the Exhibitors Database of the 23rd EFORT Annual Congress Lisbon 2022 which represents those exhibitors that have already committed to and confirmed their presence at the 2022 EFORT Congress to be held in Lisbon, Portugal from 22 to 24 June 2022.
EFORT Industry Database
---
Ziehm Imaging GmbH
Lina-Ammon-Strasse 10
90491 Nuremberg
Germany
Phone: +491723592214
About Us
Founded in 1972, Ziehm Imaging has stood for the development, manufacturing and worldwide marketing of mobile X-ray-based imaging solutions for more than 45 years. Employing more than 500 people worldwide, the company is the recognized innovation leader in the mobile C-arm industry and a market leader in Germany and other European countries. The Nuremberg-based manufacturer has received several awards for its ground-breaking technologies and achievements, including the Frost & Sullivan Award (various years), the iF Design Award 2011 and 2016, the Top100 award for innovative mid-size companies 2012, the Stevie Awards 2013, 2014, 2015 and 2017, the German Stevie Award 2016 and the IAIR Global Awards 2014 as "Best Company for Innovation & Leadership". For more information, please visit: www.ziehm.com.
Area of Business: Orthopaedic Industry
Category: Medical Devices
Founded in: 1972
Products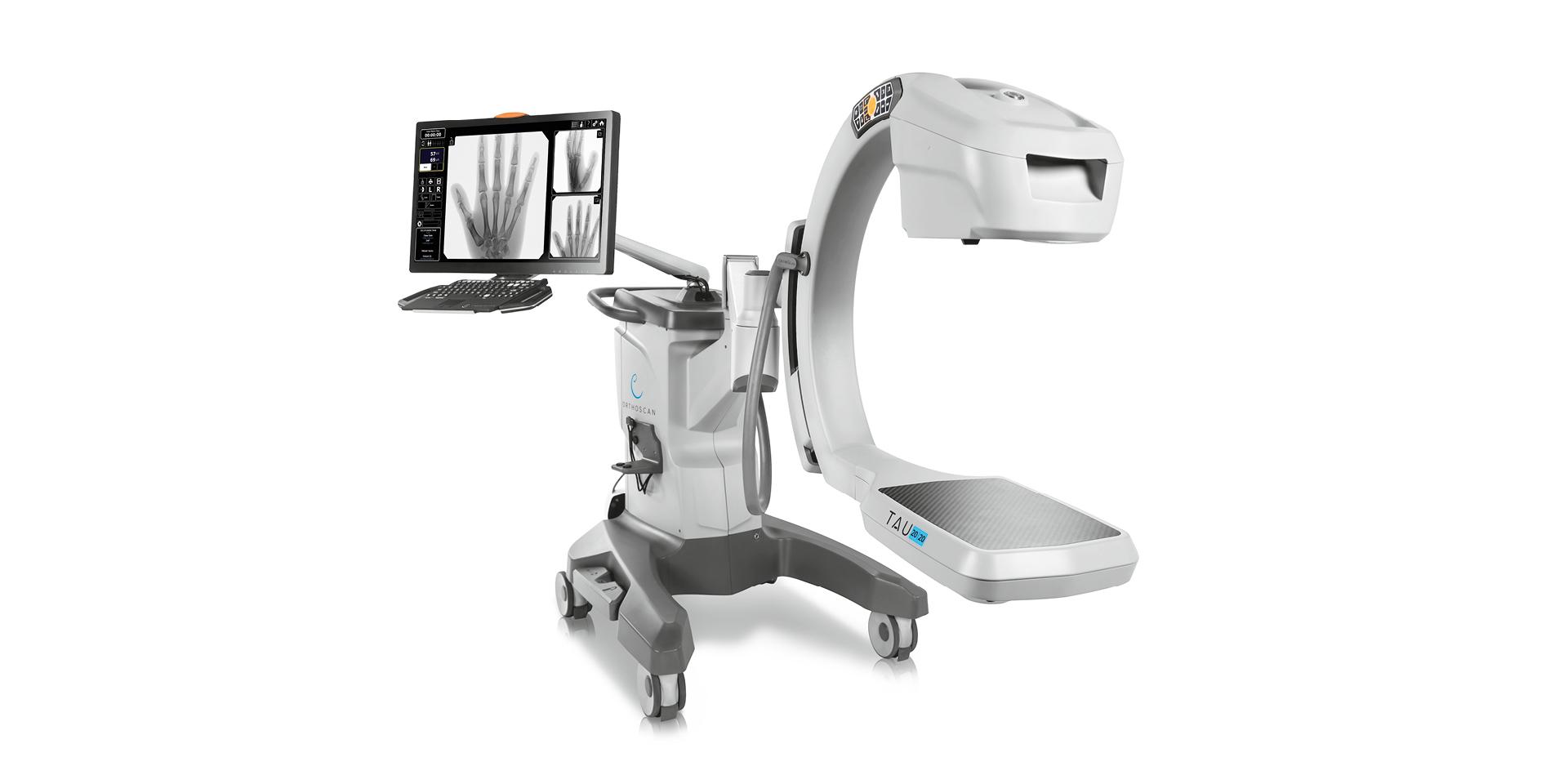 Orthoscan TAU 2020
Superior capabilities with the most advanced mini C-arm See more with the largest monitor and detector ever available on a mini C-arm. Reach new patients with first-in-class pediatric indication. Work safer with pulsed fluoroscopy and other dose-saving features. Orthoscan TAU 2020. Expand your capabilities with the most advanced mini C-arm on the market.
Ziehm Vision RFD 3D
Healthcare providers are challenged to cut costs, meet the needs of an aging demographic, improve the accuracy of clinical outcomes and reduce X-ray exposure during surgical procedures. The answer - led by the C-arm Ziehm Vision RFD 3D - lies in balancing cost efficiency with improved patient care, shorter hospital stays and less-invasive approaches. This groundbreaking mobile 3D C-arm helps to improve surgical outcomes and patient satisfaction while optimizing costs. Building on more than a decade of experience in 3D imaging, the Ziehm Vision RFD 3D features cutting-edge CMOS technology, bundling 2D and 3D functionality for greater intraoperative control, reducing the need for postoperative CT scans, and costly corrective surgeries.