Nested Applications
EFORT Congress Mesage
Today the global Covid-19 pandemic has forced EFORT to take the difficult decision to postpone the next face-to-face EFORT Annual Congress to next year and to create a new educational offer in the Autumn.
The new dates of the 22nd EFORT Annual Congress in Vienna are from 30 June to 02 July 2021 at the same venue, the Messe Vienna Exhibition & Congress Center.
In parallel and in its commitment to deliver a high quality scientific programme, as well as offer progressive tools for training & education EFORT will organize the 21st EFORT Annual Congress as The Virtual EFORT Congress (VEC-Congress) taking place from Wednesday 28 October to Friday 30 October 2020.
We know that there will be a lot of questions arising from this decision and EFORT is eager to answer them fully as plans come to fruition. To this end we have created a detailed FAQ section available on this website, and invite you to check it regularly.
Thanks for your understanding and patience.
FULL EFORT COVID-19 STATEMENT | FREQUENTLY ASKED QUESTIONS
More information: VIRTUAL EFORT CONGRESS - VEC 2020 WEBSITE
Follow Us

Nested Applications
SIX BR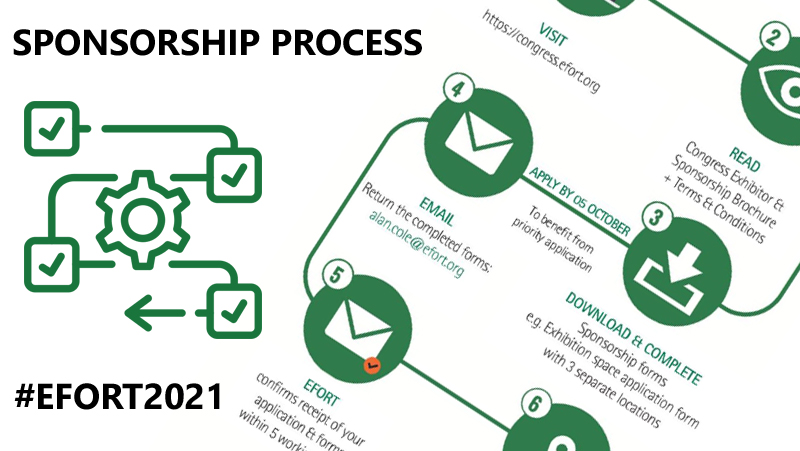 EXHIBITION & SPONSORS PROCESS
FLOORPLAN HP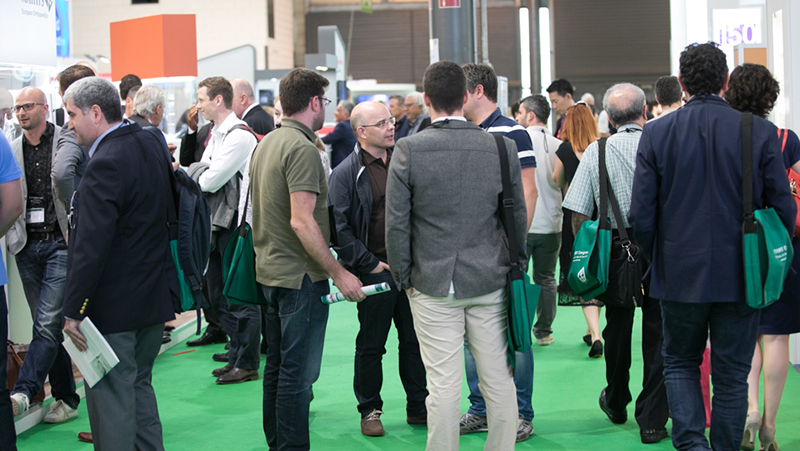 EFORT CONGRESS 2021 FLOOR PLAN
This floor plan is based on booking confirmed to date and includes those booths carried over from Vienna 2020 to Vienna 2021 as confirmed by the sponsors themselves.
MORE INFORMATION
TWO TM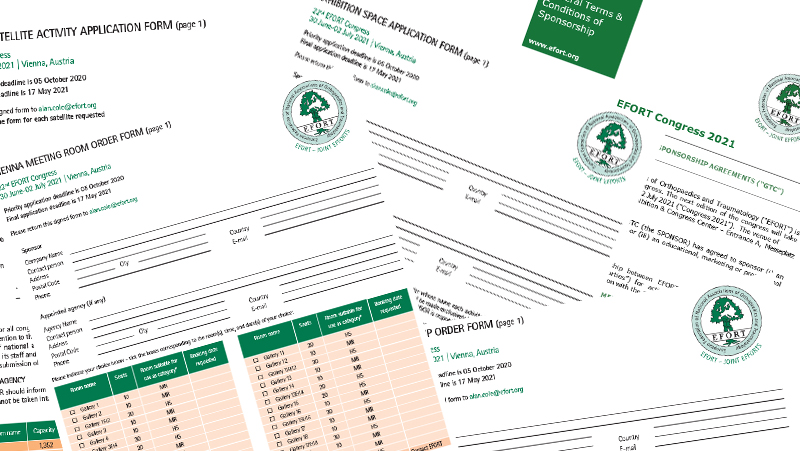 SPONSORSHIP CATALOGUE 2021
Please download and read the sponsorship brochure as it will help give you a complete overview of the sponsorship options available to you, the process of application and the benefits available including registration badge allocation, key contacts, dates etc.
MORE INFORMATION
Industry contact info
Industry queries related to bookings and invoices for the 22nd EFORT Annual Congress Vienna 2021 should contact: alan.cole@efort.org
For other industry technical, logistical and registration queries should contact the EFORT PCO "Congrex Switzerland" should contact: industry.efort@congrex.com